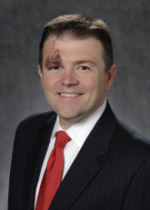 Enterprises across the globe are leveraging cloud computing as a new way to consume resources. At the same time, cloud computing is opening opportunities for enterprises not previously available. As enterprises leverage the various types of cloud-based resources, the concept of hybrid cloud is surfacing as the most common approach.
The downside is that managing hybrid cloud is really complicated. Add to this the increase in speed and demand for resources, and one quickly sees a breaking point in its future. But before we get into the challenges and solutions, let's take a step back and understand what hybrid cloud is.
What is hybrid cloud?
Hybrid cloud, using the NIST cloud definition, is the use of different types of Infrastructure as a Service (IaaS). For example, the use of a combination of different cloud deployment models including private cloud, community cloud, and/or public cloud. For many enterprises, the most common hybrid cloud combination includes private and public cloud infrastructure services.
This is slightly different from the concept of multi-cloud which uses different cloud-based products within a single deployment model. For example, the use of different public cloud solutions is a common example of multi-cloud. Enterprises may, and often do, use a combination of both hybrid and multi-cloud solutions today.
Why is hybrid cloud so critical?
Hybrid cloud is a critical method for enterprises consuming cloud-based services. One of the core benefits to cloud computing is in its ability to provide the right solution to any given application. This compares with the traditional approach of a more structured and monolithic approach to infrastructure. The reality is that applications have a myriad of different requirements.
Traditionally, enterprises leveraged a relatively monolithic infrastructure architecture running inside their corporate data center. Over time, applications grew more complex, requiring a need for greater efficiency. Additionally, user requirements expanded, and organizations needed to be able to choose the right solution for any given application's requirements. The combination of these two factors are driving organizations to shift from a monolithic infrastructure architecture to that of a hybrid architecture.
New architectures for the data center allow an enterprise to tailor the underlying infrastructure to the needs of an application. As the application requirements change over time, so can the underlying infrastructure. By creating different types of delivery solutions (traditional on-premises stacks, hyperconverged, composable, private and public cloud) for different applications, an enterprise can provide flexible options to changing requirements. These on-site infrastructure options also simplify management through software, providing greater efficiency and flexibility in the data center.
Beyond more traditional infrastructure architectures, cloud computing provides new functionality not feasibly available to enterprises. This new functionality is not only interesting, but increasingly critical for businesses to remain competitive. Today, much of the new functionality comes in the form of machine learning, artificial intelligence and analytics that need large amounts of data and computing resources.
By leveraging these new approaches, enterprises are now able to spin up resources when needed, consume them and return them when finished. The beauty of this model is that a) enterprises now have a virtually unlimited resource pool and b) only pay for those resources they use. The combination of these two provides leverage not previously possible.
However, as the use of hybrid cloud increases, so does the struggle for enterprises to balance the opportunities against the challenges.
Hybrid cloud brings increased complexity
As enterprises increase their leverage of hybrid cloud architectures, so does the increase in complexity. Instead of managing a relatively confined infrastructure architecture, now the enterprise has many different architectures to manage that span between their corporate data center and the public cloud.
Add in the need to increase speed and the only true option is to bring automation into the fold. No longer are IT organizations able to simply throw more people at the problem. The advent of hybrid cloud requires a level of automation in the management paradigm. The downside is that today, there are few solutions that truly help manage the underlying infrastructure.
Beyond the underlying infrastructure, the applications themselves do not always fit in a nice, tidy box. Different application tiers, their corresponding data footprint, and the underlying infrastructure create a bit of a management challenge. Extend this scenario at scale and you can quickly see the problems that quickly surface.
For government, financial services, healthcare or other organizations governed by regulatory and compliance requirements, the complications grow even further.
The key is management
The key to success in this increasingly complicated infrastructure world is an integrated approach between solutions, architecture and management. Enterprises are well versed in managing traditional on-premises infrastructure resources. However, when the applications and data are spread across a number of solutions, the management solution becomes increasingly more important.
As mentioned, no longer are enterprises able to throw more people at the problem. We have crossed the threshold where automation is no longer a 'nice to have' but rather a requirement. By considering the architectures that make sense along with a solid hybrid cloud management approach, enterprises are able to effectivity manage the complexity while leveraging the opportunities.
Hewlett Packard Enterprise (HPE) is one company that is working to solve the complexity challenge of hybrid cloud. The recently announced HPE OneSphere is an as-a-service multi-cloud platform that simplifies management of multi-cloud environments and on-premises infrastructure. Through a unified view, IT can compose hybrid clouds capable of supporting both traditional and cloud-native applications.
Learn more about HPE's approach to developing and managing hybrid cloud by checking out the HPE OneSphere website. For more information on simplifying your hybrid cloud environment, read the 451 Research report: Seeking Digital Transformation? Eight Essentials for Hybrid IT.
_____________________________________
About Tim M. Crawford
Tim M. Crawford is a CIO and Strategic Advisor at AVOA. With almost 30 years in IT, Tim is well versed in how IT can serve as a strategic weapon for businesses. Much of his work centers around the differences between traditional and transformational CIOs and the IT organizations they lead. Tim works with other CIOs and executive teams to transform their business through the use of technology. Tim also serves as a member of a number of private CIO groups including the Wall Street Journal's exclusive CIO Network.